To give 8½ Otto e Mezzo BOMBANA even more 'food for thought' dynamic sophistication, Chef BOMBANA commissioned celebrated artist Gianluca Miniaci to create a work, "Wild Garden", specifically for the restaurant, pairing his fascinating aesthetic with the chef's food to nourish the body and soul.
Since its founding in 1843, Joseph Krug's aspiration has been to create a great house of champagne, exemplifying undisputed quality, rare generosity and elegance. Today it is the only house to exclusively create a prestige Cuvées every year, with its Krug Grande Cuvée surpassing the art of blending.
8½ Otto e Mezzo BOMBANA is honoured to be an Ambassador for Krug in Asia, sharing Joseph Krug's same passion for quality and consistency.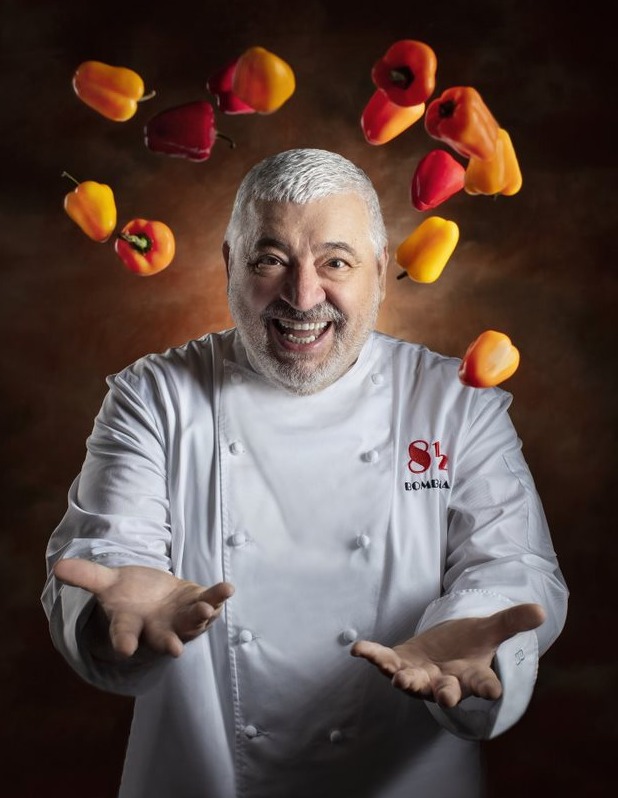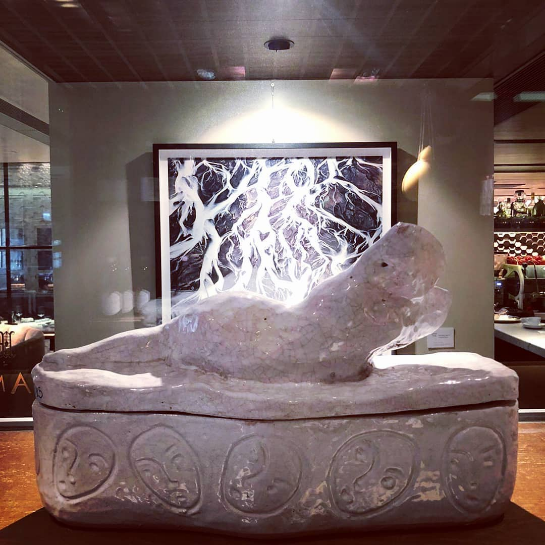 Known as a large 12th century hilltop fortress in Montalcino, Italy, Castello Romitorio is also an estate producing exquisite Tuscan wines, grappa and olive oil, in the best traditions of the region, since 1986. Owner and artist Sandro Chia personally restored and transformed the land into one of the Montalcino's thriving vineyards.
Born in Florence, the Italian painter and sculptor also operates the wine and olive oil estate Castello Romitorio. "I make wine with the same passion with which I paint," he says. "It is a devotion, a sacrifice that ultimately brings the greatest reward."
Today, he is among Italy's most important artists, belonging to the "Transavanguardia" movement and, since the 1980s', of the wider range of "Neo-expressionist" painters around the world.
His connection with 8½ Otto e Mezzo BOMBANA began early in 2013, with the gift of a special portrait of Chef Umberto BOMBANA. Their personal and professional friendship developed, with Chia's personal label of the selected wine, "Il Toro' now available in the restaurant.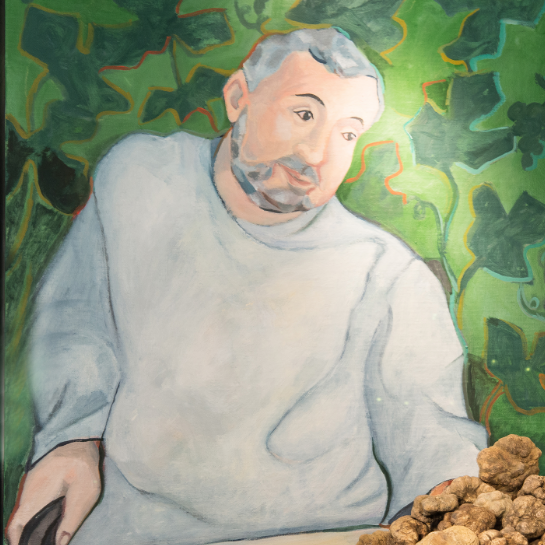 Based in Hong Kong, Tsang Chui Mei obtained her Bachelor and Master degree in Fine Arts in the Chinese University of Hong Kong. She often employs colour patches and lines, the very basic elements of painting, in her acrylic works. In coordination with her balanced use of negative and positive space, contrast and generous colours, she presents to spectators an ambiguous spiritual and virtual space.
Her works are in the collection of Hong Kong Museum of Art, the Philippe Charriol Foundation and with private collectors. Her 2022 vibrant triptych for 8 ½ Otto e Mezzo Bombana encapsulates the ristorante's electric atmosphere.