The Story of Chef Umberto
BOMBANA
Hailed as "The King of White Truffles", Chef Umberto BOMBANA's food is rooted in respect for honest cooking, great produce and attention to service.
From a small town in the North of Italy, Chef Bombana has become a legend in his adopted home in Hong Kong. His statue is reflected by his influence – in raising the profile of Italian cuisine, growing its appreciation by diners, and inspiring his entire team. The three Michelin-starred chef has propelled Italian cuisine toward with innovation and passion.
A native of Bergamo in Lombardy, Chef BOMBANA trained at Centro di Formazione Alberghiera and apprenticed under acclaimed Chef Ezio Santin at Antica Osteria del Ponte, a Michelin-starred restaurant outside Milan. His talents and skills soon took him around the world. In 1983, he joined the famous Rex II Ristorante in Los Angeles, where he was lauded for his simple yet refined regional cooking.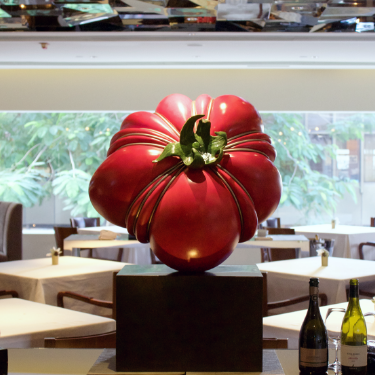 8 ½ Otto e Mezzo BOMBANA, Hong Kong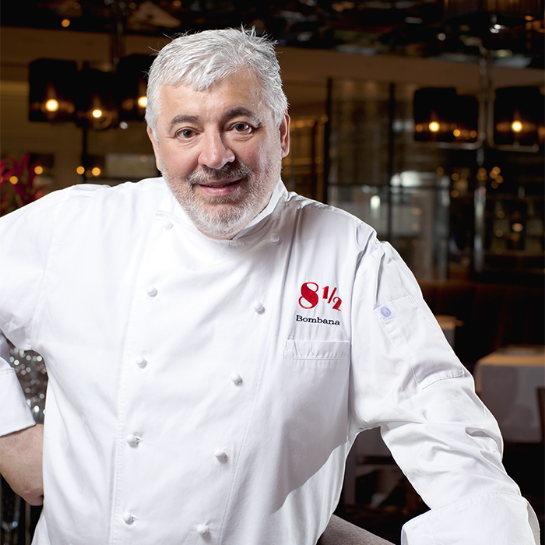 BOMBANA arrived in Hong Kong in 1993 to manage Toscana at The Ritz-Carlton Hotel, an iconic fine dining destination at the time. He was awarded "Best Italian Chef in Asia" by the Italian Culinary Institute for Foreigners (ICIF) in 2002, and declared a "Worldwide Ambassador of the White Truffle" in 2006 by the Piedmontese Regional Enoteca Cavour in Italy.
In 2010, he opened 8½ Otto e Mezzo BOMBANA, his most personal and ambitious project yet. The name 8½ is a reference to Federico Fellini's 1963 biographical movie classic. Like the film director, BOMBANA is a maestro of his art.
After only 11 months the restaurant was awarded two Michelin stars. The following year, it was elevated to 3 Michelin stars, the first and only Italian restaurant outside Italy to receive such honour. Since then, it has maintained this vaulted status.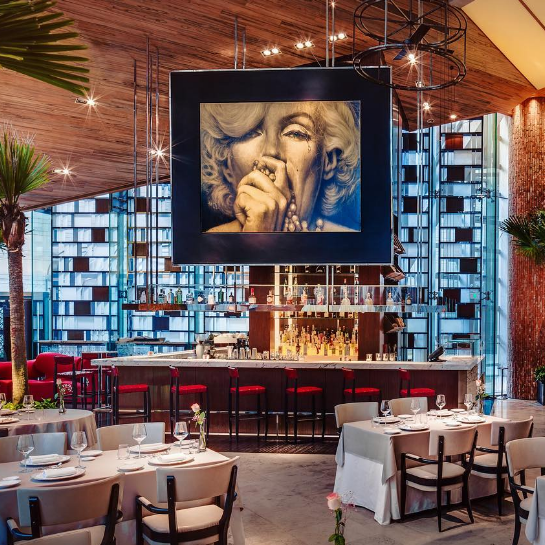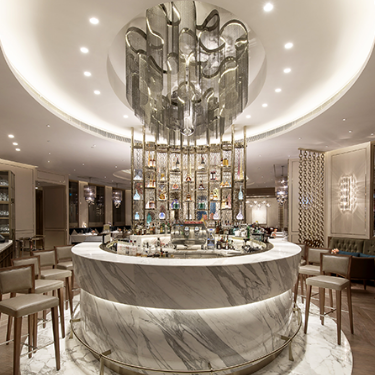 8 ½ Otto e Mezzo BOMBANA, Macau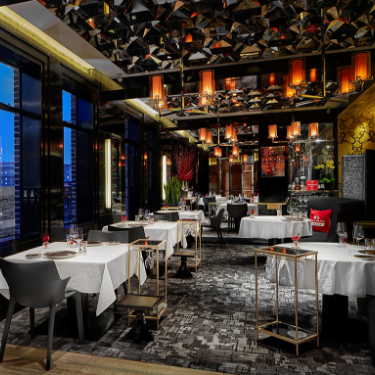 8 ½ Otto e Mezzo BOMBANA, Shanghai
Expanding into China, 8½ Otto e Mezzo BOMBANA Shanghai was launched in 2012 and Opera BOMBANA in Beijing in 2013. In June 2015, 8½ Otto e Mezzo BOMBANA Galaxy Macau opened.
Through his Octavo Management Group, BOMBANA also operates in Hong Kong a range of diverse eateries including Octavium (two Michelin stars), REX Wine & Grill, Venédia Grancaffè, Nove Chinese Restaurant, Nove At The Fringe, and on Kowloon side, Cannubi Enoteca Cucina, TUBER Umberto BOMBANA and Kilo Steakhouse.
Over his career, Chef BOMBANA has been bestowed with many awards. He is the recipient of Asia's 50 Best Restaurants Diner's Club® Lifetime Achievement Award 2017. In 2017, he also received the Order of Merit from the Italian Republic (OMRI, Ordine al Merito della Repubblica Italiana), the country's highest ranking award.