Prior to 8½ Otto e Mezzo BOMBANA, there was Toscana, the legendary Italian ristorante in the old Ritz-Carlton Hong Kong in Central. As its Executive chef, BOMBANA achieved legendary status introducing refined Italian cuisine and ingredients like white truffle to Hong Kong diners.
Two years after the Ritz-Carlton was demolished, 8½ Otto e Mezzo BOMBANA was opened in January 2010 to offer a unique and sophisticated style of contemporary Italian food. Strategically located in the heart of Central in Landmark Alexandra, the restaurant quickly became the town's hottest fine dining destination.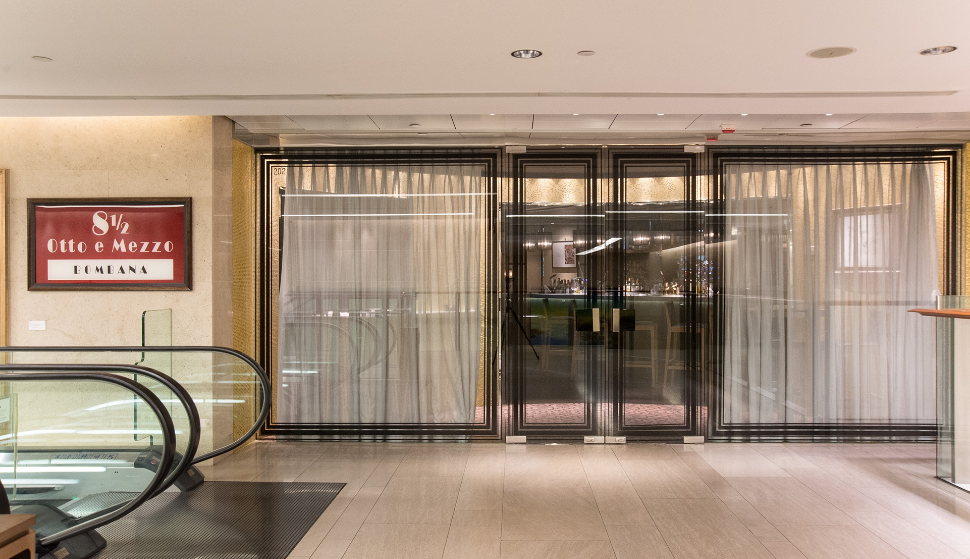 Celebrating Italian art and lifestyle through the pleasure of fine gastronomy, 8½ Otto e Mezzo BOMBANA has been elevated to rarefied three Michelin star status, maintaining this standard for a full decade now. It is still the one and only three Michelin star Italian restaurant outside Italy.
The restaurant occupies 4,700 square feet, overlooking Chater Road's picturesque tree-lined sidewalk. The spacious dining room can accommodate up to 50 pax, while the one sequestered private dining room can sit 12 guests each.
Chef BOMBANA's commitment to deliver only the best Italian cuisine using the freshest ingredients is further enhanced with attention to the tiniest detail of the interior décor and ambience.