Our staff are our most important asset. They comprise of professionals recruited from around the world with vast experience and local HongKongers whose talent in hospitality matches international standards anywhere.
They've all joined 8 ½ Otto e Mezzo BOMBANA with enthusiasm and passion for fine dining, quality service, and above all, to provide each guest an unforgettable experience and complete satisfaction, in line with Chef BOMBANA 's hospitality philosophy.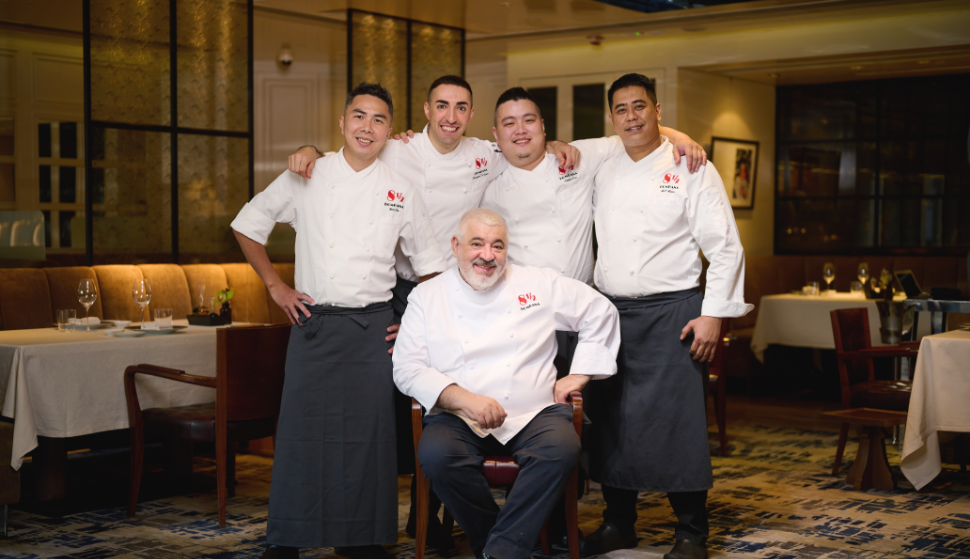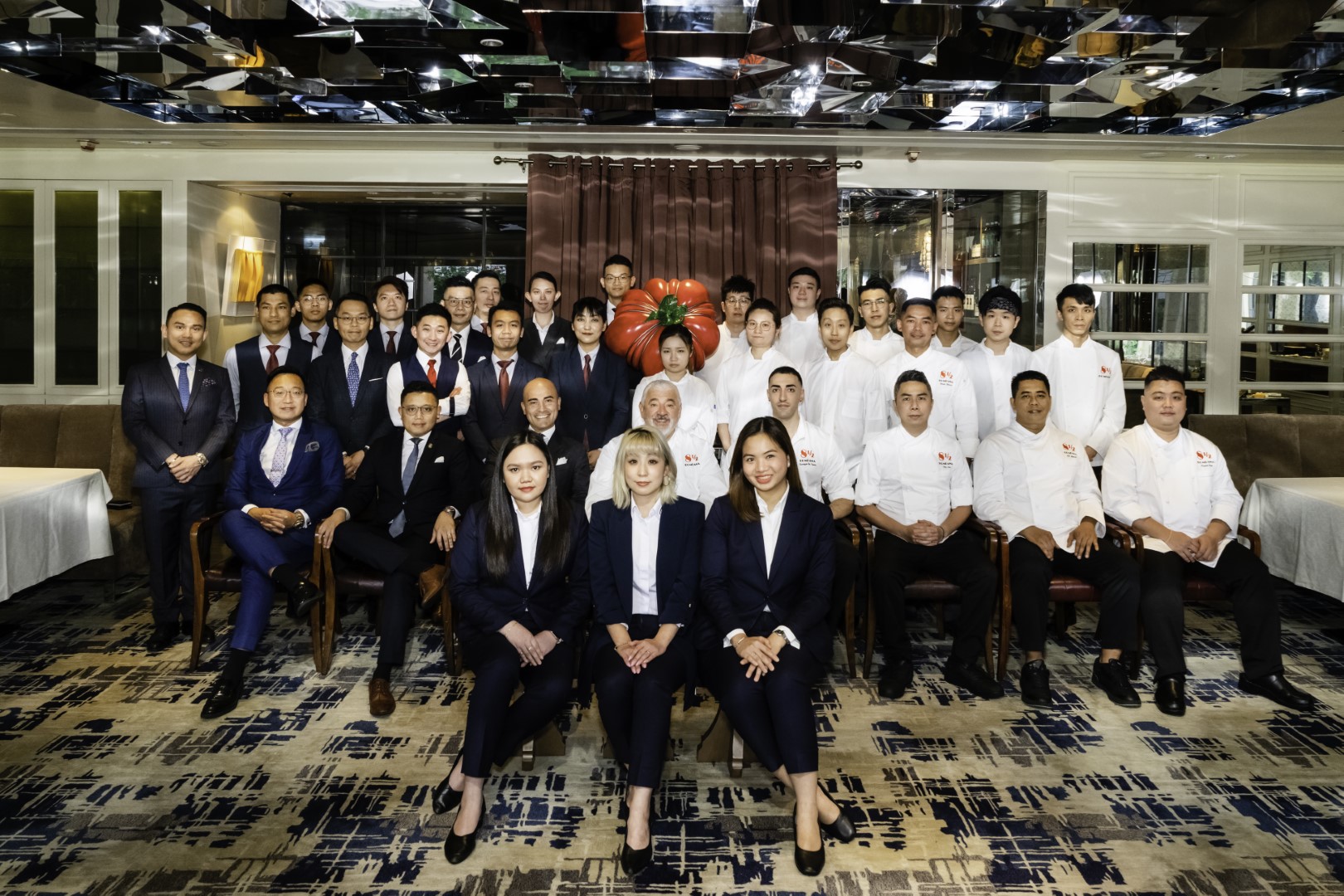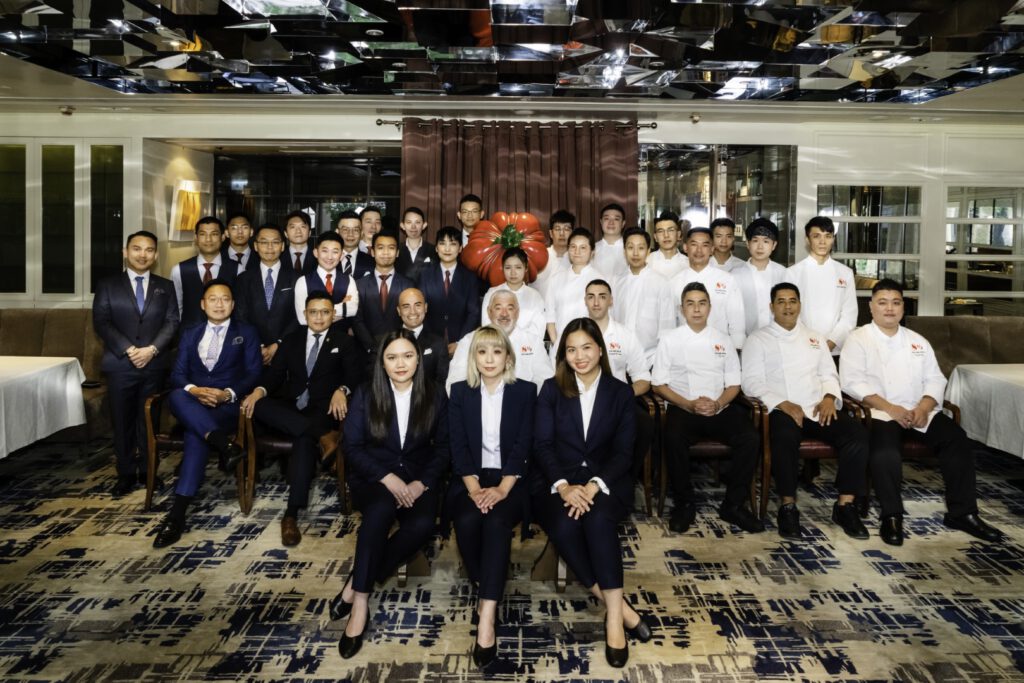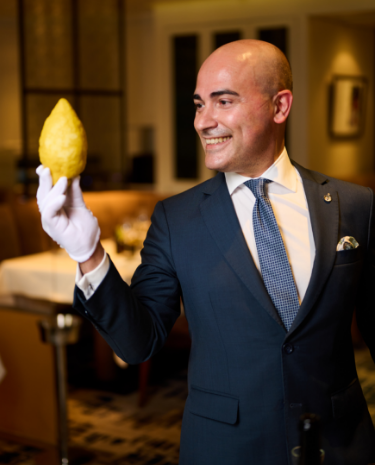 Antonello Picchedda – General Manager
Antonello Picchedda - General Manager
Born in Sardinia and raised in Veneto, Picchedda's passion for fine cuisine and beverage dates back to his teenage days. After graduating the Hotel Management School of Treviso, Picchedda explored wine and became a certified sommelier, from the Italian Sommelier Association (AIS). While on military service between Friuli and Emilia-Romagna, he also discovered his passion for cheese and olive oil.
Picchedda has worked for iconic Relais and Chateaux hotels and restaurants across Veneto and Tuscany. In 2005, he obtained a Master of Slow Food Award for extra virgin olive oil and national and international cheeses. In 2006, he opened his own gourmet shop in Treviso, which was awarded the national Slow Food Prize for "Shop of Good Cheese". In 2007, he obtained a cheese taster diploma from the Italian Association ONAF (National Association of Cheese Tasters).
After exploring and studying international viticulture in the United States and Australia, he arrived in Hong Kong in 2013 and working as Sommelier and Restaurant Manager in different Italian  restaurants and finally joining Lai Sun Dining Group in 2017. After being a vital part of Beefbar's staff, Picchedda now takes an even larger role on Chef Bombana's team.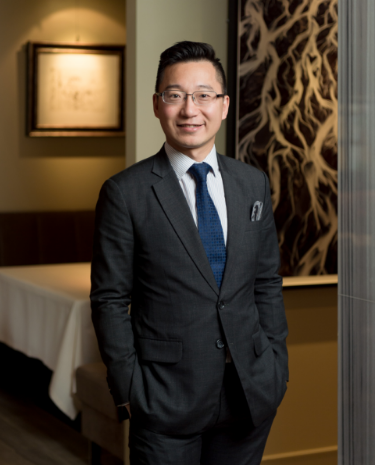 Alan Lam – Restaurant Manager
Alan Lam - Operation Manager
Hong Kong native Lam has over 20 years of experience in hospitality, beginning his story at the JW Marriott Hotel from 1998 to 2003. Lam was also on the opening team at the Michelin-starred L' Atelier de Joël Robuchon restaurant and furthered his career with the re-opening of the Grand Hyatt Steakhouse in 2011. In 2013, he was appointed 8½ Otto e Mezzo BOMBANA's restaurant manager and is proud to take Chef BOMBANA's team to the next level.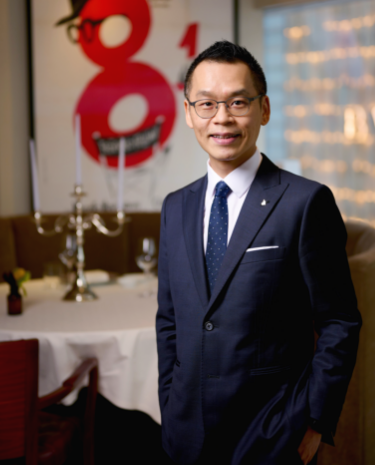 Leo Kwong – Assistant Manager
Leo Kwong - Assistant Manager
Born in Hong Kong, Kwong has worked for numerous hotels, including Hotel Nikko, the Kowloon Hotel, the Royal Plaza Hong Kong, and the Ritz-Carlton Hong Kong. Although he first met Chef BOMBANA back in 2003, Kwong would go on to work at fine Italian restaurant Domani. In 2010, he joined the new team to open 8½ Otto e Mezzo BOMBANA in Hong Kong and then its sister restaurant in Shanghai in 2012. Today, he is proud to be the assistant manager of Chef BOMBANA's team.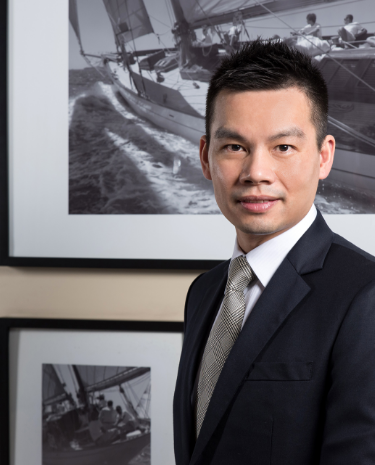 James Lam – Assistant Manager
James Lam - Assistant Manager
Lam already had a rich career in Hong Kong's hotel and restaurant industry, with the Regent Hotel for eight years and at Excelsior Hotel's food and beverage outlets for nine years. But he found his place as part of the 8½ Otto e Mezzo BOMBANA family in 2012. In 2016 he was promoted to assistant manager, to uphold the restaurant's high standards and warmly receive guests.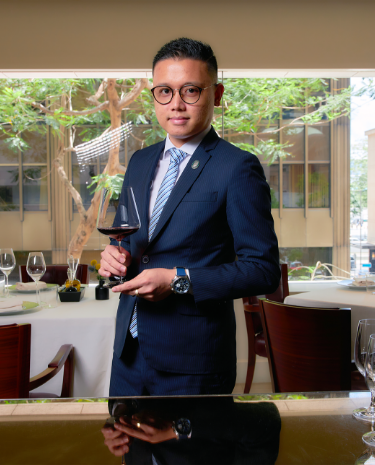 Kenji Torres – Head Sommelier
Kenji Torres - Head Sommelier
Born and raised in the Philippines, Kenji Torres came to Hong Kong in 2008. More than a bartender, he aims to hone his mixology skills in a fine dining setting. In 2016, he received his first certification in wine and joined the 8½ Otto e Mezzo BOMBANA team in 2017. Now as an Advanced Sommelier of The Court of Master Sommeliers, Torres manages the restaurant's almost 7000 bottles of wines.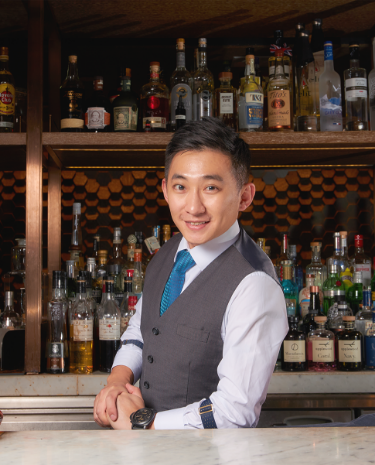 Dicky Chau – Assistant Bar Manager
Dicky Chau - Assistant Bar Manager
Hong Kong's Chau started working in the beverage sector immediately after graduation, developing a special interest in mixology and in special alcoholic beverages. In three years as part of 8½ Otto e Mezzo BOMBANA family, Chau has elevated his approach to drinks. No longer just mixing alcohol, he visualises the barman as artist,, demanding great imagination and artisanal craftsmanship.