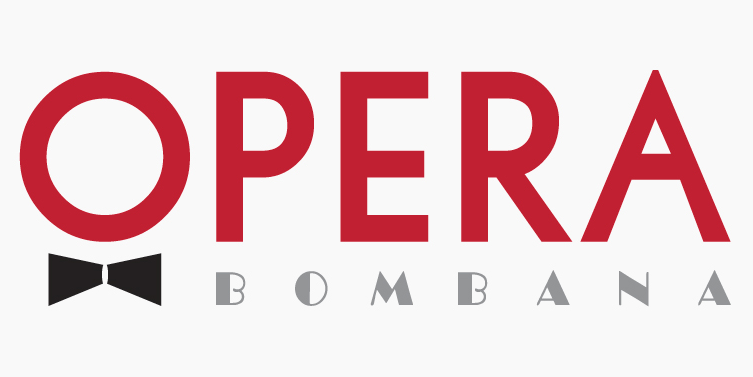 In Italian, "OPERA" can be used in multiple contexts, describing a masterpiece or creation, in design, theory, art, sports, craftsmanship or cooking.
Opera BOMBANA is three Michelin-starred Chef Umberto BOMBANA's personal interpretation of what modern, refined Italian cuisine could be. Opened since 2013, Chef BOMBANA's passion is to distil the essence of Italian gastronomy and culture, and reconstruct the beauty of its elemental characters, whether in the form of a restaurant, bakery, pastry, cocktails or espresso coffee.
Opera BOMBANA's world-class Italian cuisine has been recognised by multiple leading restaurant guides. The restaurant has been included in the Meituan-Dianping Black Pearl Restaurant Guide for four consecutive years. It also holds one Michelin star for a second year running in the 2023 Michelin Guide Beijing.
The theatre of Opera BOMBANA uses the best ingredients available to re-create Chef BOMBANA's many signature dishes, with faithful interpretation and personal inspiration by Executive Chef Andrea Susto. Elevating the food arias to triumphant crescendo is the accompanying wide range of wines carefully curated by General Manager Stefano Monte.
Bread, a "must" in Italian cuisine, is another key component. Expert baker Giuliano Pediconi ensures the finest Italian flour is used and all our freshly baked artisanal loafs and baked goods nourish your tastebuds and soul at the restaurant or at home.
Opera BOMBANA is also a popular destination for afternoon tea, with a delicious range of pastries to enjoy on site or take-away. As the day winds down, it's a lively "Aperitivo time" as a vibrant buzz and atmosphere takes over the heart of the stunning Parkview Green FangCaoDi shopping mall.
We invite you to join us for each day's encore.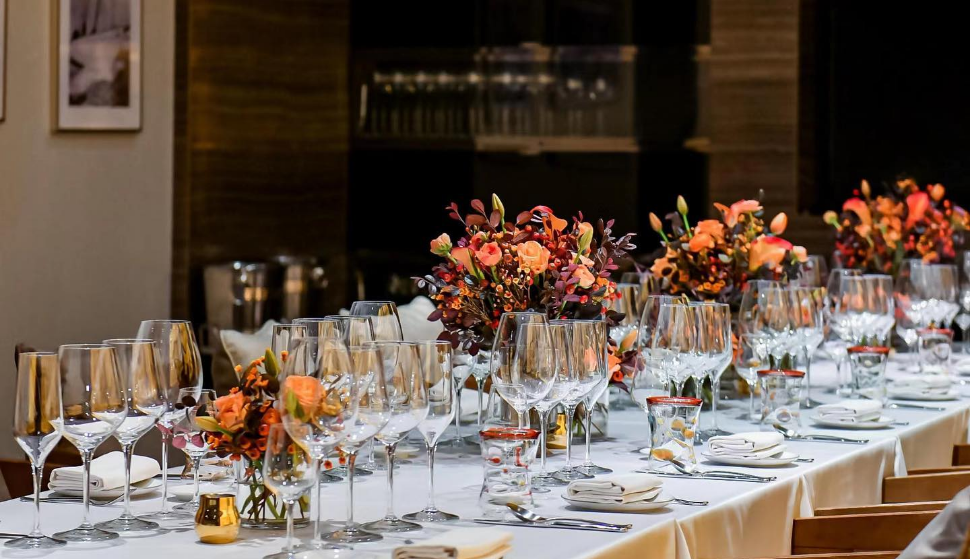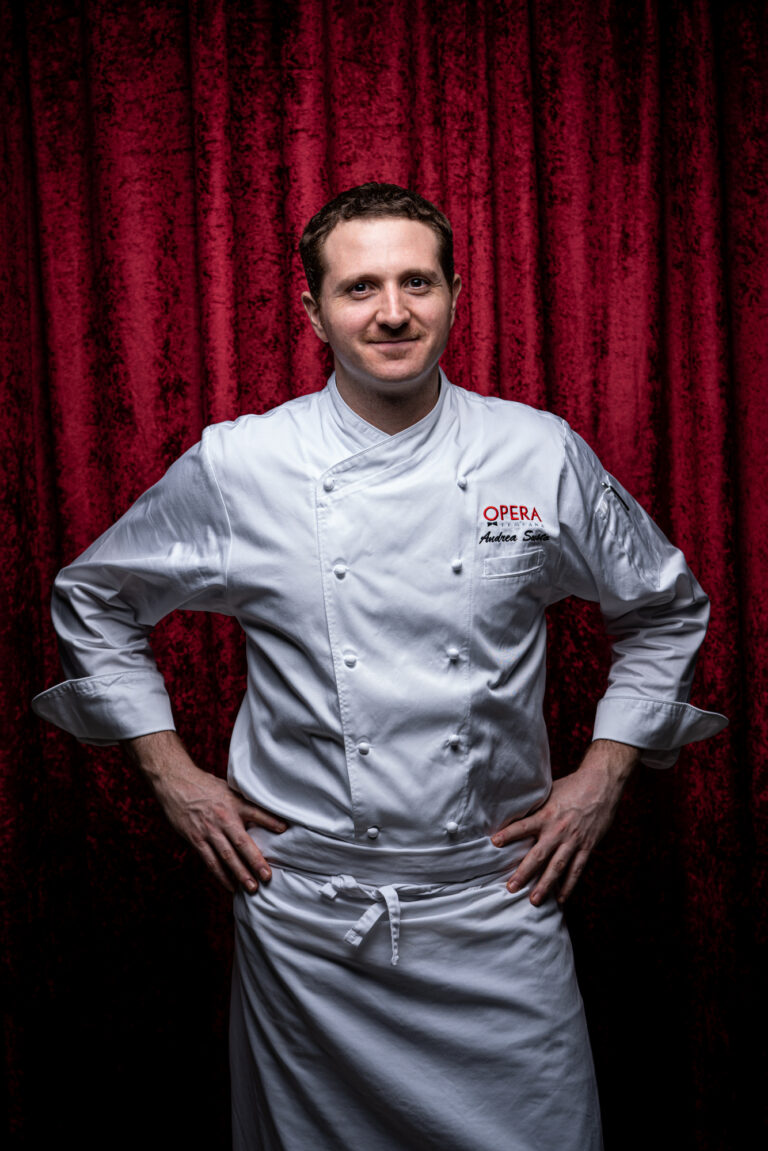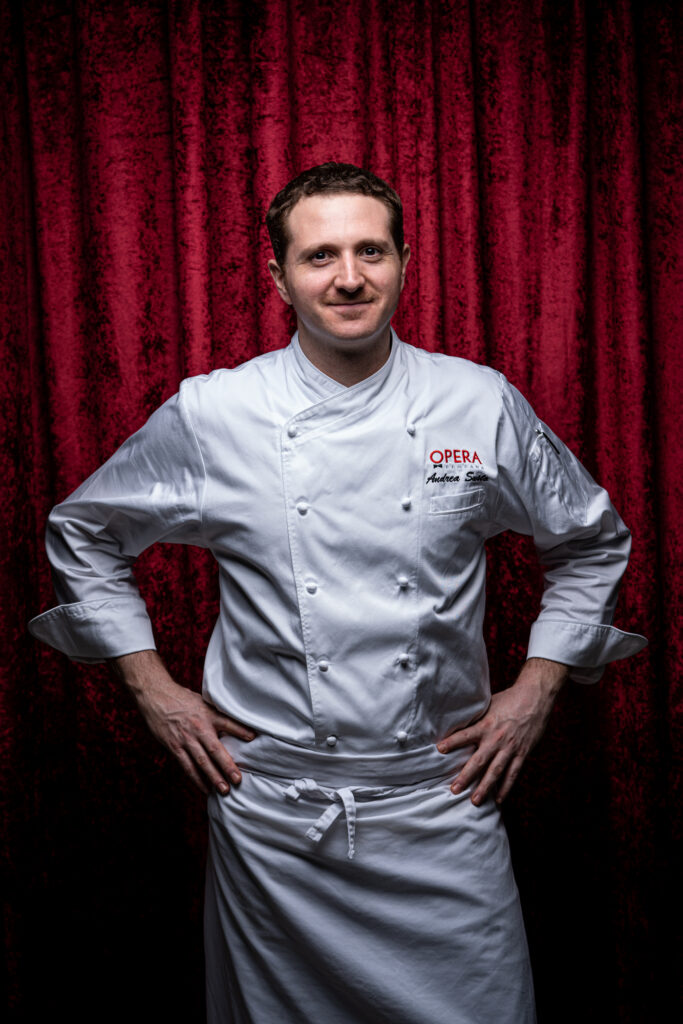 Andrea Susto-Executive Chef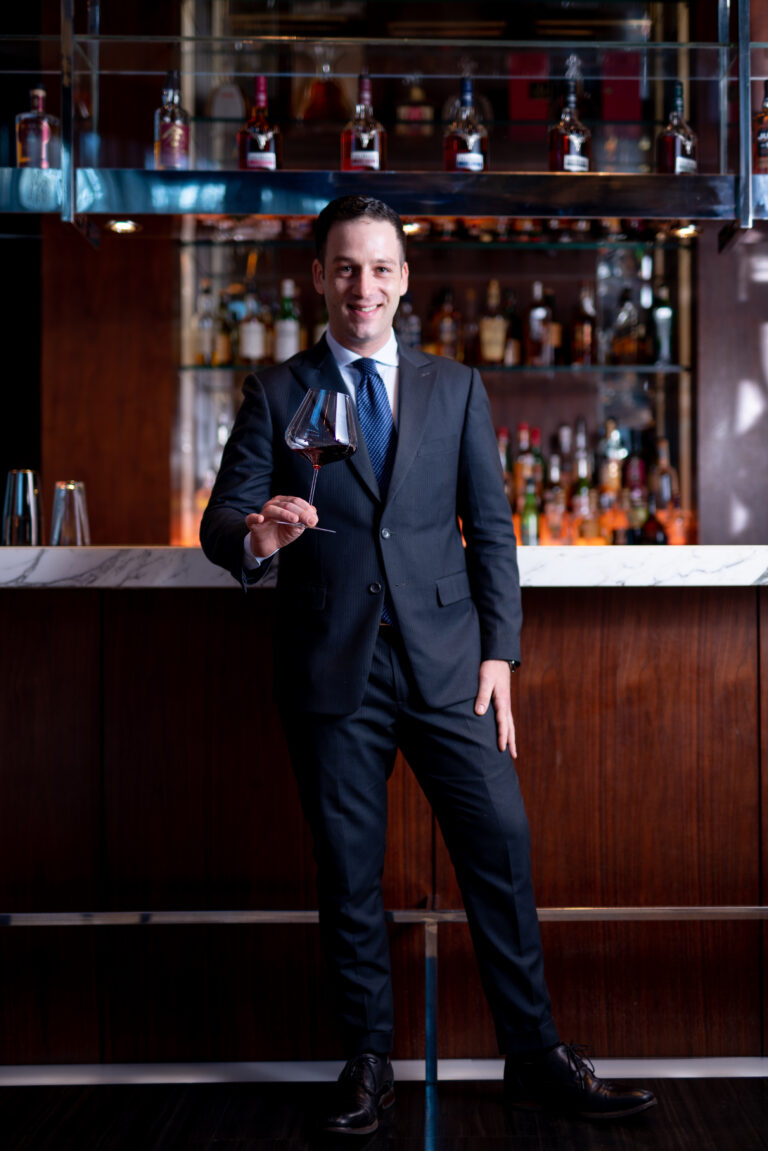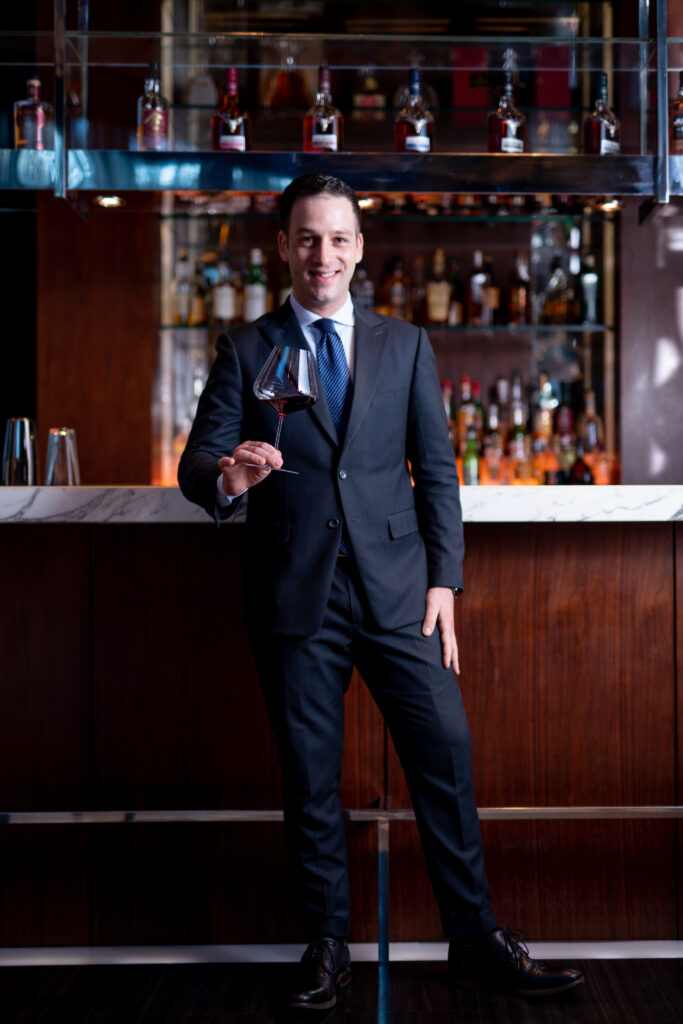 Vincenzo Stratoti-Restaurant Manager
Andrea Susto - Executive Chef
Born in the small town of Merano in north Italy, Chef Susto has a natural affinity for the culinary arts, including an innate appreciation of high-quality ingredients. After graduating from culinary training in 2008, he went on to study wine, starting his career journey as a certified sommelier in a number of Michelin-starred restaurants. In 2015, Chef Susto moved to Hong Kong to work at Michelin- starred Italian restaurant Tosca at the Ritz-Carlton. In 2018, he joined three Michelin star 8 ½ Otto e Mezzo BOMBANA Hong Kong as sous-chef.
Susto brings to Beijing a thorough understanding of Chef BOMBANA's culinary philosophy: blending tradition with innovation, and highlighting the intrinsic qualities of fine Italian produce with minimal intervention.
Vincenzo Stratoti - Restaurant Manager
Born into a family of restaurateurs in southern Italy, Stratoti grew up around diners and tourists from all over the world. Communicating with these diverse customers sparked his passion for restaurant management. Entering the restaurant industry at just 15 years old, he has traveled to London in UK, Canada, Russia, and Qatar, before finally settling in China. 
In 2019, he joined Michelin-starred 81⁄2 Otto e Mezzo BOMBANA in Macau, where he obtained a WSET wine qualification. Chef Umberto BOMBANA then personally chose Stratoti to join the Opera BOMBANA team in Beijing, bringing with him his diverse experience and global vision, as well as a deep understanding of Italian food and wine culture.
Having worked across China, including in Shanghai and Macau, Stratoti has developed an understanding of local food culture and dining customs.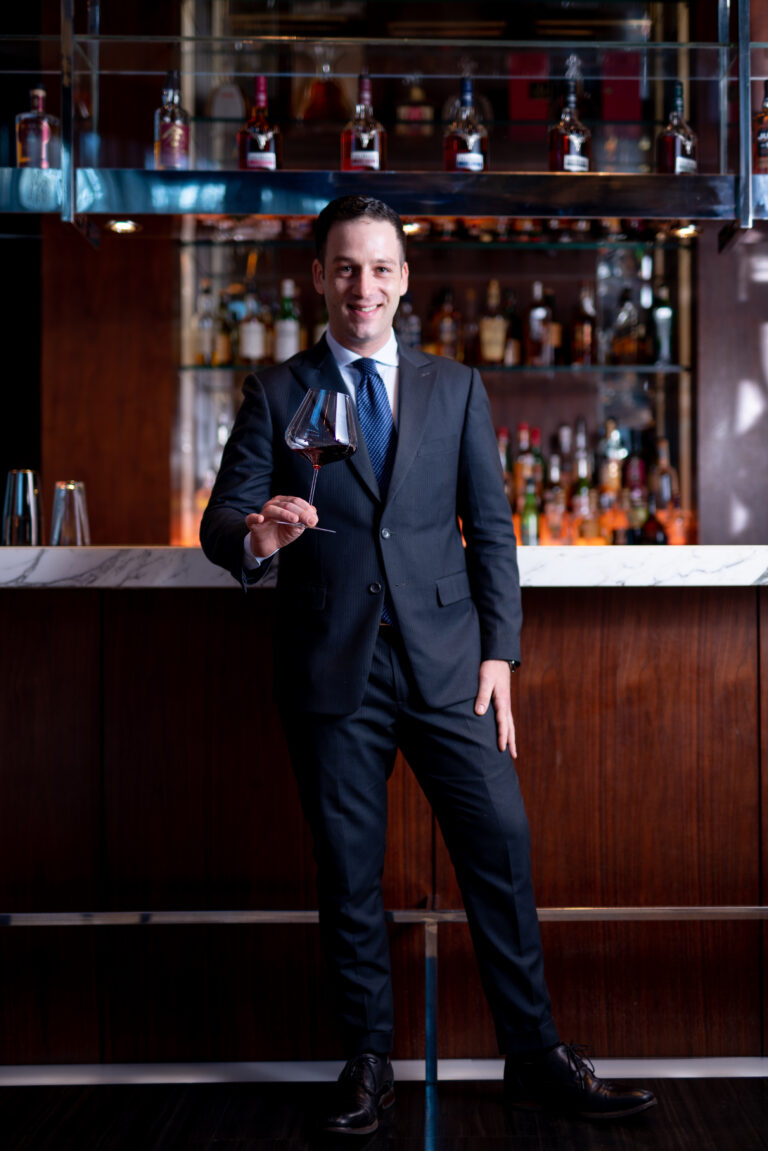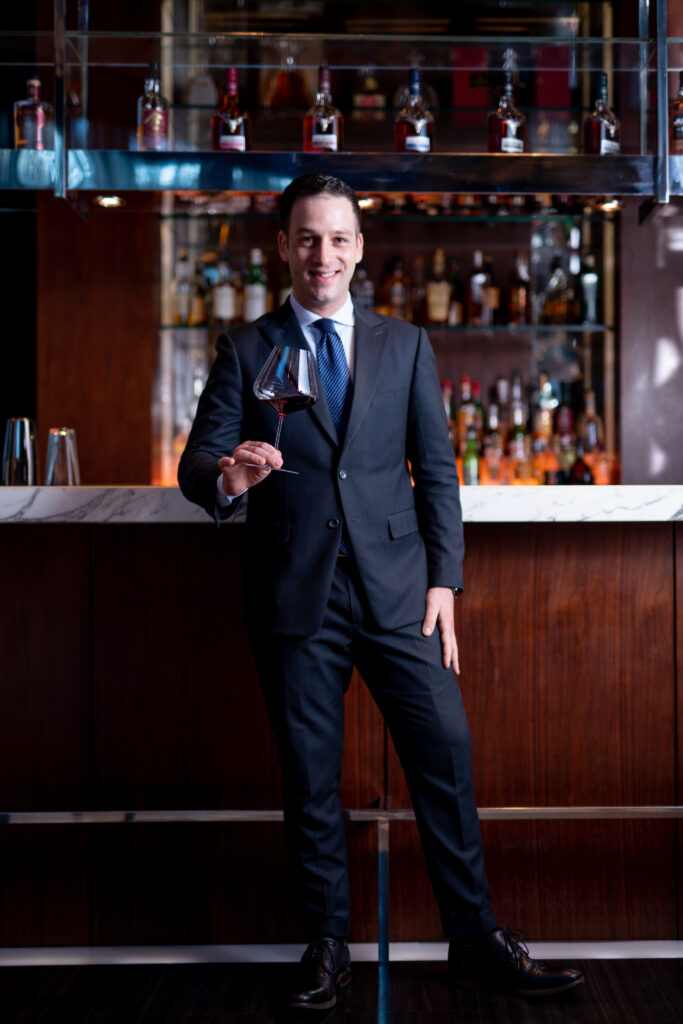 Vincenzo Stratoti-Restaurant Manager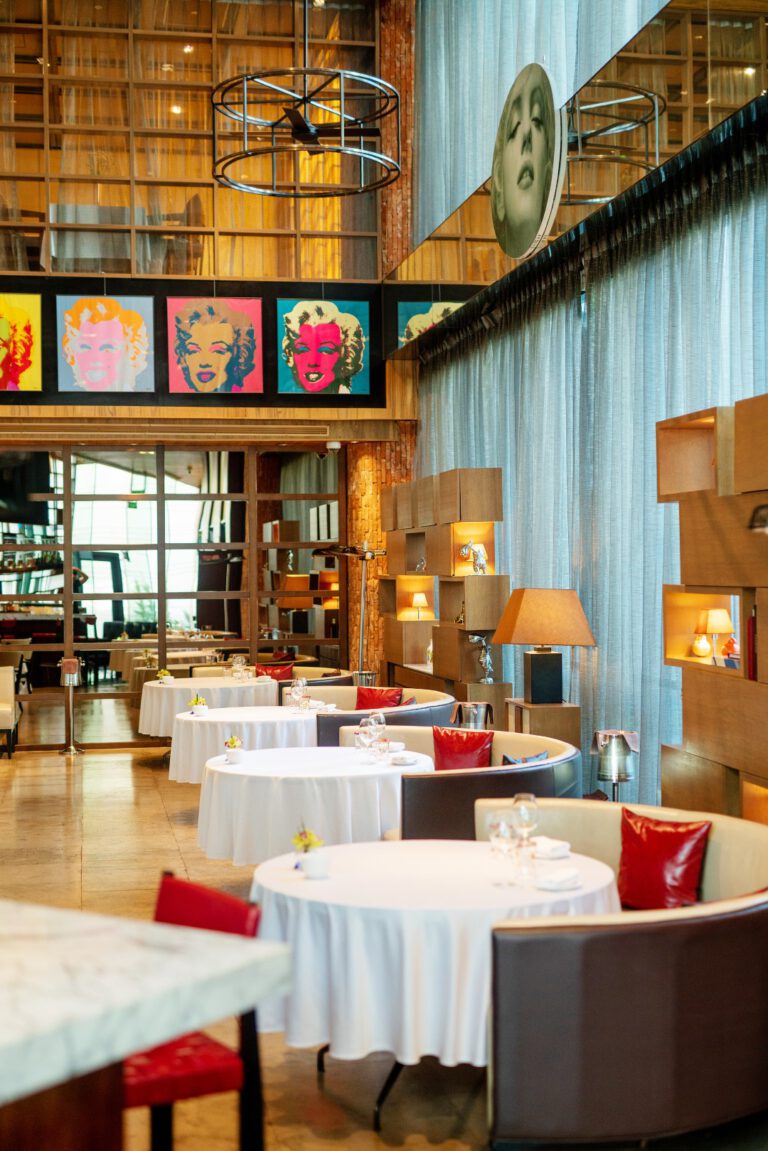 Opera BOMBANA is located on level LG2 (level 2 basement) of Parkview Green FangCaoDi, a complex in the heart of Chaoyang District with a shopping mall, art gallery and boutique hotel, all embracing green architecture and a culture of art sharing.
Opera BOMBANA
Italian Restaurant & Fresh Bakery
No. 9, Dongdaqiao Road, Chaoyang District, Beijing,China
100020